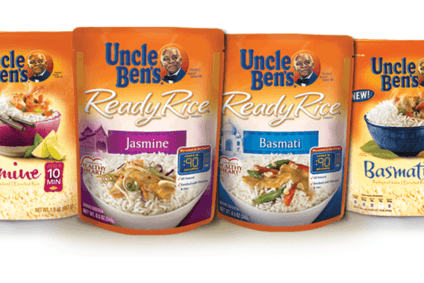 Mars Inc is setting up an R&D facility at a US food plant as part of expansion plans at a site that makes brands including Uncle Ben and Seeds of Change .
The company has outlined plans to spend US$31m at a factory in Greenville in Mississippi over the next three years.
Part of the investment will be used for what Mars calls a "research and development application centre".
The plant, which also manufactures products sold under the Abu Siouf brand, which are exported to the Middle East. The site employs 225 full-time staff and around 200 contractors. The investment will create 25 new full-time jobs, Mars said.
"This investment allows us to modernise and expand our facility, while creating new jobs, and create this application centre, which could help us plan to develop expertise and best practices that we can use to deploy globally," Mars said.