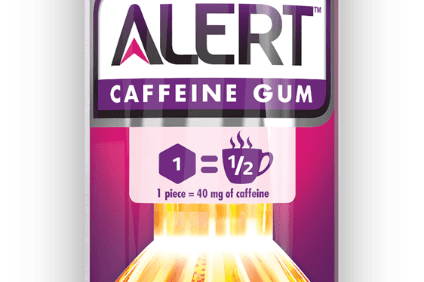 Mars has brought back its Alert caffeine-enhanced chewing gum to the US market, four years after pulling the product amid regulatory concerns over the use of the product in food and drink products.
In May 2013, Mars stopped producing the gum after the US Food and Drug Administration decided to look again at the impact caffeine has on health. Campaigners had expressed concerns about the use of caffeine in foods and the launch sparked more questions about the ingredient.
Mars said the FDA had yet to publish guidelines on the use of the ingredient but insisted recent research and consumer interest meant "the time was right" to relaunch the gum.
"Over the past four years, there's been new data and research published about caffeine's effects on individuals and the population, as well as behaviours of people who consume it. Given continued consumer interest in alternative energy products that are simpler and less extreme than the current liquid-heavy offerings on the market, and the additional years of reviewing new and existing research on caffeine, we felt the time was right," Steve Johnson, vice president for the marketing of gum and mints at the company's Mars Wrigley Confectionery arm, said. "Alert Caffeine Gum is a safe way for adults to consume caffeine as intended, and we're proud of the scientific rigour that went into bringing Alert back to consumers searching for approachable caffeine solutions. Each piece of Alert provides 40mg of caffeine, about the same as a half cup of coffee, which people consume responsibly every day."
The Alert gum is available in fruit or mint flavours and can be purchased at retailers across the US at around US$2.49.
Johnson said Mars had not made any changes to the recipe but had altered the product's packaging.
"The product itself hasn't changed since 2013 – the caffeine content, flavours and format are the same – but we've made several changes to its packaging to maximise transparency around what Alert is and what consumers can expect from it," Johnson told just-food. "The product is now called Alert Caffeine Gum, not Energy Gum. It's a simpler description of the product proposition, which offers caffeine but not the other additives typically found in energy products. Alert is a different kind of gum, not for bubble-blowing or breath-freshening, but to provide a boost of caffeine. Caffeine has a bitter taste, and so does Alert Caffeine Gum. It's important to us that this product looks and tastes different than traditional chewing gum so it's clear it's a different kind of product, and specifically, that it contains caffeine."