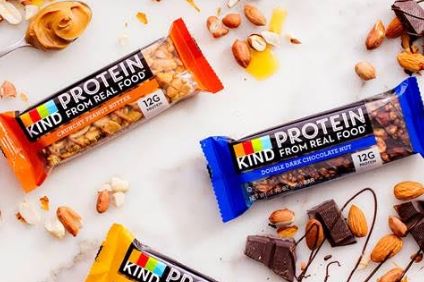 Mars, which acquired a minority stake in Kind three years ago, has taken ownership of the US snack-bar firm.
Terms were not disclosed but sources told The New York Times the new deal valued Kind at around US$5bn.
Mars first invested in Kind, set up in 2004, in 2017, a transaction that also gave the Snickers maker ownership of the US firm's international business.
The new deal gives Mars full ownership of Kind globally. In a statement announcing the transaction, the companies said Kind founder and CEO Daniel Lubetzky "will retain an ongoing financial stake" in the business. just-food has asked for further clarification.
Grant Reid, Mars' CEO, said since the US giant's original investment Kind's international presence had grown to more than 35 countries, while the brand had expanded into more categories.
Asked to detail Kind's annual sales growth since Mars invested in the business, a spokesperson for the M&M's maker said before its backing for the snack-bar maker its "retail sales were in the $1bn range. Today, retail sales are upwards of $1.5bn".
Lubetzky added: "We are now well positioned to further advance our efforts and continue building a foremost health-and-wellness platform."
The statement said Lubetzky "will play a key role in the future development and expansion of Kind, helping to maximise the reach and impact of the Kind mission and products, while upholding the 'Kind Promise' as the brand expands into new categories and geographies".
Kind has a set of corporate pledges under what the company calls its Kind Promise, which includes commitments in the areas of nutrition and in environmental sustainability.