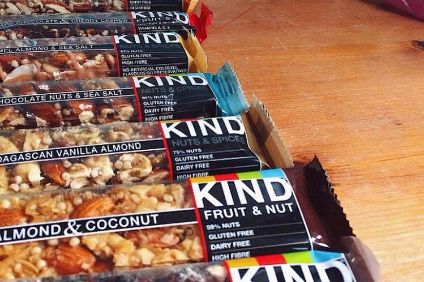 Confectionery giant Mars has taken a minority stake in US snacks group Kind.
The move, which will strengthen Mars' reach in the fast growing healthy snacks market, follows the news in July that Kind had appointed investment banks to work on selling a shareholding in the company.
New York-based Kind said it will remain independent following the Mars deal and will still be led by founder and CEO Daniel Lubetzky.
As part of the agreement, the two companies will partner to grow Kind's product offerings and business globally,
Lubetzky said: "When we introduced our first whole nut and fruit bar in 2004, we set out on an ambitious mission to do things differently and challenge false compromises by offering snacks that were healthy and tasty as well as wholesome and convenient.
"It's been exciting to see the reach and impact of our mission, and with our partnership with Mars, we're looking forward to continuing on this journey as we empower more people to make healthy eating decisions across the globe."
Grant Reid, CEO and president of Mars, said: "We believe there is tremendous opportunity to build on the success of Kind's product portfolio in new markets.
"As we continue to expand our business and broaden our portfolio to address evolving consumer needs, we're delighted to partner with a respected leader in the health & wellness space."
Details of the stake taken by Mars and the financial sums involved were undisclosed.
Just-food interview – Kind CEO Daniel Lubetzky outlines the company's growth plans.