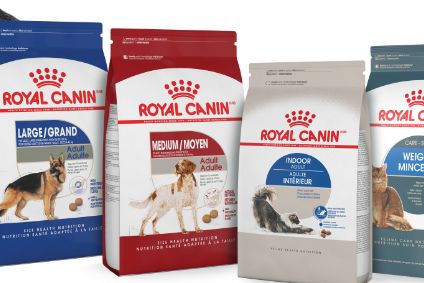 Mars is planning to increase the production capacity for its Royal Canin pet food brand by spending US$390m on a new manufacturing facility in Ohio.
The US-based company said the move will create 224 new jobs.
News of the project comes on the heels of Mars' announcement earlier this month of a $200m expansion programme at a pet-food factory in Lebanon, Tennessee.
Mars is planning to build a new facility in Lewisburg in Ohio's Preble County to meet "increasing demand" for Royal Canin products. Royal Canin manufactures and supplies cat and dog food.
The Lewisburg location will join Royal Canin's five other manufacturing sites across the US and Canada and is, says Mars, part of a broader growth plan for the brand.
Cecile Coutens, president of Mars' Royal Canin business in North America, said: "Our investment in the new Ohio manufacturing facility will enable us to meet the ever-growing needs of pets and their owners across North America.
"Our new site will help ensure we can serve more pet owners and bring our nutrition to more cats and dogs than ever before."
Construction of the 450,000 sq ft facility is set to begin in May and operations are expected to start there in the second half of 2023.
The factory will manufacture Royal Canin and Eukanuba brands with both dog and cat food product lines.
Royal Canin operates its Pet Health Nutrition Center, a research and development hub for the company, in Lewisburg. The new factory will be located on the same site.