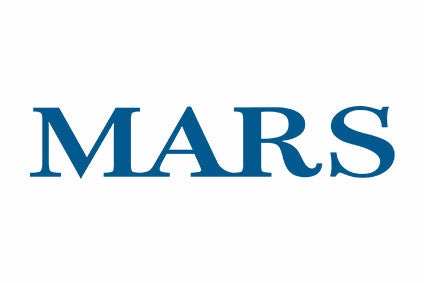 Mars Inc. is to combine the sales and marketing operations of its food and Wrigley gum businesses in Spain.
The move follows a proposal for a "Mars Multisales Europe" organisation set out in January, a spokesperson for Mars told just-food, a division comprising 1600 staff across 32 European countries that manages the sales and distribution of its pet care, human food and confectionery businesses.
Following the completion of negotiations, Mars will now have a "single joint business unit" in Spain. The transition process is expected to be finalised by the end of the year.
"This will allow us to serve our consumers and customers even better in future, invest into our brands and associates, and deliver a more complete confectionery category offering," the spokesperson said.
Jobs to be affected will be admin functions within its Spanish offices. The spokesperson did not reveal how many jobs were at risk but said: "We anticipate that the combination of the two organisations may result in a small number of associate redundancies. In addition, some associates might be required to relocate and might instead choose to leave the company. We are committed to ensuring that every affected associate will be treated fairly and according to our five principles and local laws. Employment opportunities within other Mars businesses will be identified where possible."
The spokesperson confirmed no production jobs would be affected and Mars factory in Cafosa, north of Barcelona, are made would continue to operate as normal.