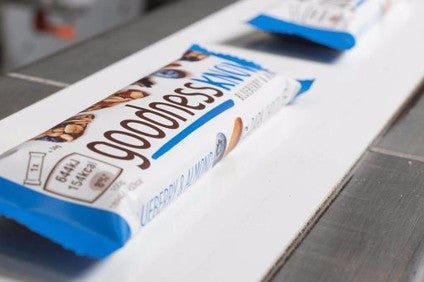 Mars will axe its Goodnessknows brand in the UK due to poor sales after only launching the fruit and nut chocolate snack in the country last year.
Originally a US product made by the Boulder, Colorado-based firm owned by Mars, Goodnessknows rolled out in the UK in August 2017 supported by a GBP4.6m (then US$6m) advertising campaign. Mars said then it planned to produce 80,000 of the bars aimed at health-conscious consumers every hour, with 10% of the profits set to go to good causes.
The Virginia-based confectionery giant said discontinuing the Goodnessknows brand in the UK will give it leeway to focus on its Kind snacks. Kind is manufactured by a US firm in which Mars took an investment in last year. That product range was launched in the UK in 2015.
However, a spokesperson for Mars told just-food: "Sales of Goodnessknows have underperformed against our expectations since launch, so we took the difficult decision to discontinue the brand in the UK market. This now gives us the opportunity to focus on the strategic partnership with Kind in the UK and grow this brand at scale."
Goodnessknows snack bars are made with whole nuts, fruit, toasted oats and dark chocolate, and were first launched in the US in 2015.