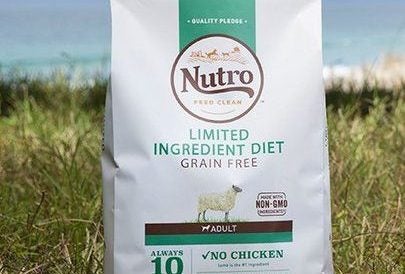 Mars has been told it has a case to answer over a challenge to its claim that some of its Nutro dog food products have a limited number of ingredients.
A US judge in Illinois dismissed a motion to dismiss the claim by Mars Petcare and said the case – Bakopoulos v. Mars Petcare US Inc. – could proceed.
The lawsuit, filed last year, concerns Mars Petcare's Nutro Ingredient Diet products.
Limited-ingredient diet pet foods are often chosen by pet owners for their health benefits or because their pet has a particular allergy.
But a group of dog owners accused Mars of misleading consumers about the products' contents. They said Nutro was marketed as having ten or fewer key ingredients per bag and containing no chicken, wheat or soy. However, they allege that testing revealed more than trace amounts of chicken, wheat and soy in the products they purchased.
They brought claims for breach of warranty, unjust enrichment and violation of consumer protection laws.
In a ruling on Monday (12 July), seen by Just Food, Chicago-based US district judge Manish Shah said the case made by Illinois residents needed to be answered although he dismissed claims brought by residents of other states for lack of jurisdiction.
He also ruled that the claims related to products that the named plaintiffs had not actually bought must be dismissed for lack of standing and additionally dismissed claims for future injunctive relief, as opposed to monetary damages.
Just Food has asked Mars for its reaction to the ruling.