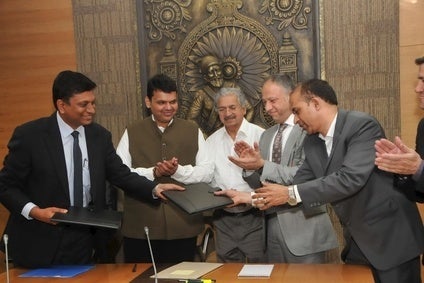 Mars Inc. has announced plans to invest more than US$160m to establish a production plant for its Snickers brand in Pune, Maharashtra, to cater for growing demand for confectionery products in India.
The company, through its Indian subsidiary MARS International India , signed a Memorandum of Understanding with the Maharashtra government in Mumbai last week (11 March). The project is expected to generate direct employment opportunities for over 200 people and indirect employment opportunities to over 1000 people, Mars said.
The US chocolate group said the investment is a "significant step" in deepening its presence in India. The site will manufacture products that are currently imported to the Indian market.
Speaking at the signing of the MOU , Mars India general manager MV Natarajan said: "This initiative reiterates our continued commitment to India. Chocolate industry in India is growing at nearly 20% every year and we see this as a huge opportunity to expand our chocolate portfolio in the country in the coming years."
Ehab Abou-Oaf, president of Mars' Asia Pacific business, also stressed the potential of the market for Mars. "India is a high priority market for Mars. We are here because we have a long-term view of business in India, to deliver sustainable, generational growth leading to mutual benefits for all our industry, our suppliers, our customers and consumers. India is one of the most rapidly emerging chocolate markets in the world and we hope to capitalise on that through this manufacturing plant. We are excited to have invested in a highly potential market like India which is poised for further growth."