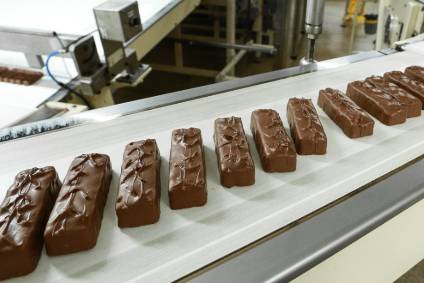 Mars will reopen a chocolate production plant in the Netherlands today (31 March) shut down around a week ago due to the coronavirus outbreak.
The facility in the town of Veghel manufactures Mars, Bounty, Twix and Snickers bars. A Mars spokesperson would not elaborate further on the specific Covid-19 related reasons behind the closure, but told just-food the site employs 600 workers, all of whom received full pay during the shutdown.
"We have briefly halted production at our Veghel site for one week. We will resume operations on 31 March and plan to be working at full capacity by 8 April," the spokesperson for Mars Wrigley said. "We are grateful to our factory associates for their unwavering commitment to making the products people love during this uniquely challenging time."
Asked to confirm if any employees at the Veghel plant had tested positive for Covid-19 and what measures Mars had taken, the spokesperson added: "We respect the privacy of our associates and would not share information about their health publicly. However, it goes without saying that the health and safety of our associates is our top priority.
"We wouldn't discuss specific operational matters."