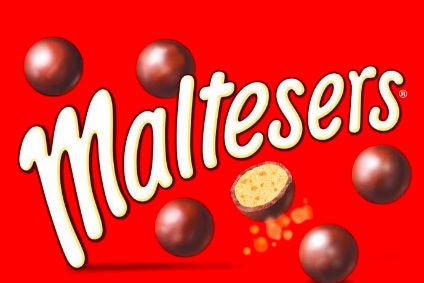 Mars Inc has announced it will use only renewable energy to power its UK plants.
Through a partnership with Dutch energy company Eneco, Mars' 12 UK sites will be powered through a new 20-turbine, 60 megawatt wind farm in Moy, Scotland.
Mars said the power generated is equal to that used by 34,000 average UK households, or to make enough Maltesers to fill 166 Olympic-size swimming pools each year.
The Dolmio owner is aiming to make its global operations fully carbon-neutral by 2040. Following a deal in 2014, a wind farm in Lamesa, Texas generates the equivalent of 100% of the electricity required to power the company's entire US operations.
Barry Parkin, chief sustainability and health and wellbeing officer for Mars, said the move was part of the firm's "innovative and long-term approach to achieving our goal to be a successful and sustainable business for generations to come".
Parkin added: ""We're not there yet, but we recognise all businesses have a responsibility to tackle climate change and we hope our partnership with Eneco at Moy will encourage other companies to take steps to reduce their own carbon footprint through renewable energy. Working together, government and industry can move the needle on climate change. We're proud that the brands that we make here will now be manufactured using renewable electricity, and that we are reducing our carbon footprint in the UK and around the world. Moy will contribute significantly to our effort to eliminate fossil fuel energy use and greenhouse gas emissions from our global operations by 2040."