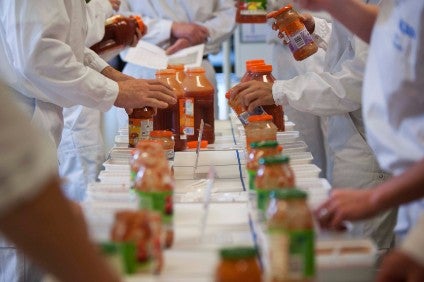 The global president of Mars Inc's non-confectionery food arm has warned of price increases in the sector if the UK and EU fail to negotiate a post-Brexit free trade deal.
In a speech at the Brussels-based American Chambers of Commerce to the EU on Friday, Fiona Dawson said the UK and the EU should acknowledge the existing "benefits of common regulatory standards" and accept the "imposition of significant trade barriers would ultimately hurt everyone and undermine, rather than strengthen, European unity".
Dawson warned the UK could be forced to trade under World Trade Organization "most favoured nation rates" if a deal with the EU cannot be agreed – which "would mean tariffs of around 30% in the area of confectionery alone".
According to Dawson, tariffs for animal products would be 20%, "for cereals over 15% and for fish and fruit over 10%". "Unfortunately there is no way that those costs could be absorbed without flowing through to consumers in the form of higher prices," she added.
"Brexit clearly poses some problems, but the fact is Britain has decided to leave the EU and the task now is to look forward and ensure that the decisions taken from this point forward achieve the most positive outcome for all concerned," Dawson said. "The absence of hard borders with all their attendant tariff, customs and non-tariff barriers allows for this integrated supply chain, which helps to keep costs down. The return of those barriers would create higher costs which would threaten that supply chain and the jobs that come with it."