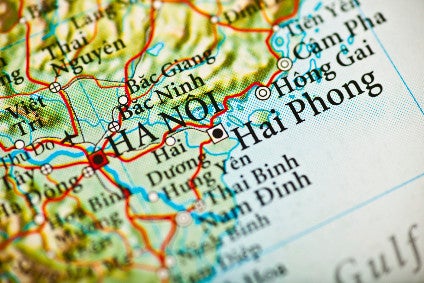 Vietnamese food manufacturer Masan Group is to take a 14% stake in local meat processor Vissan.
Masan said in the first half of 2015 it set up Masan Nutri-Science (MNS), a division it hoped would drive the productivity of Vietnam's animal protein sector and serve consumers with traceable, quality and affordable meat products.
"Through its partnership with Vissan, MNS is moving closer towards a consumer-oriented business model," Masan said.
Pham Phu Ngoc Trai, chairman of Masan Nutri-Science, said, "Vissan is a strong heritage brand that has been loved and trusted by Vietnamese families for generations. With this strategic partnership between our two Ho Chi Minh City-based companies, Masan Nutri-Science has been able to keep Vissan as a national icon and local company that will always put Vietnamese consumers first."
Danny Le, head of business development of Masan and CEO of Masan Nutri-Science, added: "Partnering with Vissan is consistent with our strategic mission and is a critical step to transform and consolidate the animal protein space through brands, distribution and best-in-class practices. We are committed to drive animal protein productivity towards international standards. We are increasingly shifting our business model from B2B to B2C where our power brands will create significant value."
The 14% ownership in Vissan will be acquired at VND126,000 per share. The closing of the transaction is subject to customary regulatory and corporate approvals.