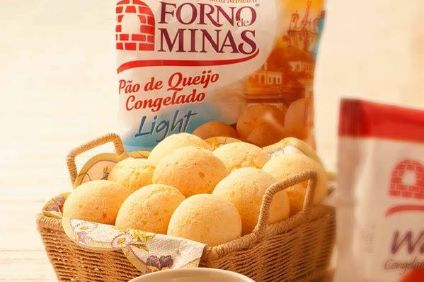 Canadian frozen potato products giant McCain Foods has taken a 49% stake in Brazilian cheese bread company Forno de Minas.
The financial details of the deal have not been disclosed.
Forno de Minas, founded in 1990, owns three factories and has an annual revenue of BRL340m (US$105.4m). Aside from cheese bread, it offers products including puff pastry, potato bread, burek, stuffed pasta, lasagne and waffles. The company exports products to more than 15 countries.
Helder Mendonça, CEO of Forno de Minas, said: "This partnership will certainly be very favourable to the growth of both Forno de Minas and McCain's businesses.
"We jointly have opportunities to expand our business in Brazil, as well as in the world market. We want to continue bringing to the family table high quality products that have the taste of home made."
Paolo Picchi, regional president of McCain's operations in Latin America, said: "This agreement presents a great opportunity for both companies, which have very strong brands in the Brazilian market.
"McCain Foods and Forno de Minas have complementary appetiser and snacking strategies and both have a proud commitment to high-quality products and excellent customer service. This partnership presents a fantastic opportunity for both companies to strengthen and grow their presence in this important market sector here in Brazil."
McCain, the world's largest producer of frozen potato products, owns 53 factories and has an annual revenue of $7bn.