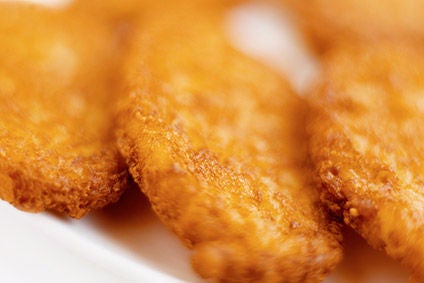 McCain Foods is expanding capacity at its production facility in Florenceville-Bristol, Canada, to meet "growing demand" for hash browns and other speciality products.
The company said it is adding a new production line to for hash brown patties and "similar" potato products. The CAD65m (US$50.7m) investment will include a 32,000 square foot expansion to the existing plant and create 40 to 50 new jobs.
Jeffery DeLapp, regional president of McCain's operations North America, said the new line will allow the company to better meet the needs of its retail and foodservice customers in Canada, the US and other export markets. "Hash browns and other specialty products are the fastest-growing segment of the potato market," he said. "This investment will help us continue to grow our North American and export businesses and just as importantly, allow us to support our customers' growth targets as well."
Shai Altman, the president of McCain's business in Canada, said the increased capability will allow the company to offer a broader range of products to its Canadian customers and consumers.
"Consumers are demanding more choice than ever before," he said. "This investment will help us meet that demand by expanding our existing product portfolio and developing new innovative potato specialties that people can enjoy at home or at their favourite restaurant."
Construction will begin immediately and the company expects the new line to begin production in late 2017 or early 2018.