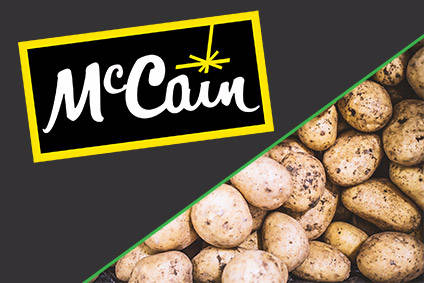 Canada-based frozen food firm McCain Foods is investing US$300m to expand a processing facility in the US in a boon to local potato growers.
Privately-owned McCain, which is considered the world's largest producer of frozen French fries, said in a statement the investment funds will be funnelled into a 170,000 sq ft expansion to the potato processing facility which is located in Othello, Washington,
The company anticipates it will add 180 new jobs as the project "significantly" increases its North American production capacity.
Construction work is due to begin this month and is expected to be completed early in 2021, with the company taking measures to ensure environmental efficiencies and a reduction in its carbon footprint.
McCain said it will require an additional 11,000 acres for potato growing that will be sourced from local suppliers.
In February, the company said it was eyeing a new site in the US city of Caldwell in Idaho, after announcing plans to close a plant in Colton, California, with the loss of 100 jobs. And last year, its subsidiary, Great American Snacks, shut a facility in Monroe, North Carolina.
However, in 2017 McCain expanded production at its French fry plant in Coaldale, Canada, as part of a strategy to meet increasing demand in global markets.
Jeff DeLapp, McCain's president of the North America division, said of the Washington project. "This investment signals confidence in Washington, its potato-growing community and its skilled workforce availability. It quickly follows other McCain capacity investments, helping to meet the continued increasing demand for McCain products and builds toward a strong, sustainable future in manufacturing and agriculture."