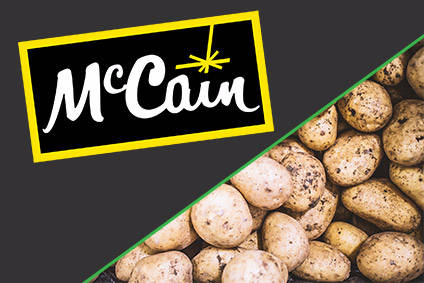 McCain Foods said it has completed the first stage of its AUD57m (US$43m) investment in the "regeneration" of its Ballarat potato plant in the Australian state of Victoria.
The Canada-based company told just-food the project, which is scheduled for completion in February 2019, will eventually create more than 100 extra jobs "during the lifetime of the project and secure the long-term future of the plant".
The works are "the most significant at the site since 2003", the company said. Once complete, plant capacity is expected to increase by 25%, "resulting in an additional AUD12.6m for local potato farmers over the next eight years".
The upgrade includes extending the plant's processing building area and installing a new potato-receiving storage facility and new "technologically-advanced equipment to improve quality, production and potato capacity", the company said.
The Ballarat site manufactures a range of potato, meals and pizza products for local and export markets. McCain said the site also "continues to hold a strategic position for McCain within its supply chain network for Australia and New Zealand, serving as the only battered French fry and shred production facility".
Karl Thin, the Ballarat plant manager for potato products, said "the regeneration will allow us to create more partnerships with local suppliers, growers and contractors to accept a much larger volume of locally-grown potatoes".
Louis Wolthers, the regional president for McCain's business in Australia, New Zealand, South Africa, India and China, added the project "will also allow us to upskill more than 100 plant employees, which is a great positive for McCain Foods".