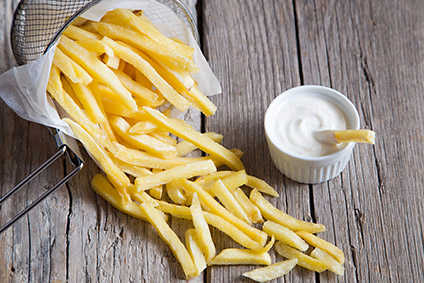 Potato-products giant McCain Foods has set out plans to invest in its manufacturing network in Latin America.
The Canada-based business is to set up a new production plant in Brazil, a market where the company has invested in two local businesses in under 18 months.
McCain is to build a factory in the city of Araxá, which is in the south-eastern state of Minas Gerais and the same city where Brazilian potato-products business Sérya is based. McCain acquired a 70% stake in Sérya in May, a deal that came a year after it bought 49% of Brazilian cheese bread company Forno de Minas.
While Sérya focuses on what McCain calls "pre-formed" potato products, the new factory will focus on French fries. McCain is spending around US$100m on the plant, which is due to be opened in the first half of 2021.
McCain said the new facility will "significantly increase" its production capacity in Latin America. The company has a plant in the Argentinian city of Balcarce.
Brazil is the "fifth-largest, frozen, pre-fried potato market in the world", McCain said, describing the country as one of its "major global focuses" within a business strategy "that concentrates efforts on investments that enable accelerated growth".
Aluizio Neto, general director of McCain's business in Brazil, added: "With the construction of the new factory in Brazil, McCain will enhance its distribution, create efficiencies in supply and consequently improve its service level and product offering in the local market."