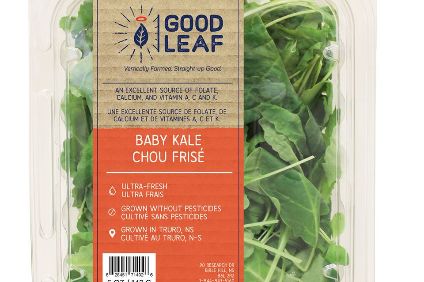 Canadian frozen potato product giant McCain Foods has made a strategic investment in local produce supplier and "an agricultural technology company" TruLeaf Sustainable Agriculture.
TruLeaf, founded in 2011, has developed "proprietary indoor vertical farming technology" to grow leafy greens in an environmentally sustainable way, without the use of pesticides, 365 days a year, McCain said.
The systems can be located anywhere, from the heart of an urban centre to remote communities with harsh climates.
TruLeaf sells its produce in Atlantic Canada under the GoodLeaf brand, in retail and foodservice channels.
McCain Foods suggests its investment in TruLeaf is in direct support of its innovation strategy.
Max Koeune, president and CEO of McCain, said: "McCain has a 60-year track-record of advancing agricultural practices to the benefit of crop quality and environmental standards.
"Over this time, we have worked closely with many research institutions, technology partners and of course, our global network of growers. We remain committed to this approach and as such are always looking to partner with innovative businesses like TruLeaf to continue to set new standards for environmental care and efficient crop production, through advancing agricultural technology."
Gregg Curwin, TruLeaf founder and CEO said, "We are extremely pleased to be entering this next phase of development and growth with such a strong leading global food company as McCain Foods.
"We believe this partnership will accelerate TruLeaf's farm build-out, providing high quality, local, fresh produce to more Canadians while also expanding our reach to other countries around the world."
Details of the level of McCain's investment in TruLeaf and the costs involved have not been disclosed.
Last month, McCain took a 49% stake in Brazilian cheese bread company Forno de Minas.