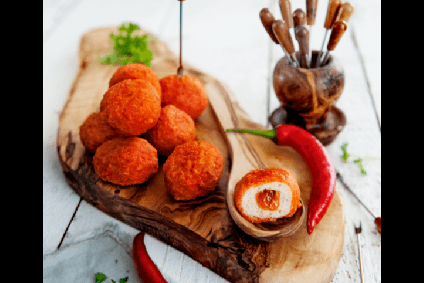 McCain Foods has acquired a majority stake in Dutch frozen convenience snacks supplier Van Geloven.
The stake was sold to McCain by private-equity firm Towerbrook Capital Partners which acquired 100% of the shares in Van Geloven in March 2015. The shares were previously owned by Lion Capital, Avedon Capital and some minority shareholders.
Towerbrook said it would remain a shareholder in the business and "continue to support Van Geloven in its expansion plans".
The value of the transaction was not disclosed.
Van Geloven produces frozen convenience snacks under the Mora, Hebro and Bourgondier brands. It has a presence in retail and foodservice industries. In 2015 the company generated sales of EUR197m (US$216.2m).
Towerbrook said the deal would allow Van Geloven access to McCain's "extensive network" across Europe. The private-equity firm said the sale to McCain would "underpin" Van Geloven's "ambition" of creating a leading frozen snacks company in Europe.
Peter Doodeman, CEO of Van Geloven, said: "We are very excited to partner with McCain, whose global scale and expertise in frozen food will not only help further strengthen our position in the Benelux region but will also accelerate our growth internationally as we continue to develop our European customer base. With the backing of McCain and TowerBrook we will continue to grow our business substantially through ongoing product innovation and market expansion."
McCain Foods CEO Dirk van de Put added: "Whilst Van Geloven will operate as a standalone company within the McCain Group, this acquisition truly complements our strategy for growth within our European markets. Van Geloven's market leading brands and products offer us a fantastic opportunity to strengthen our overall appetiser and snack food market presence within the region."