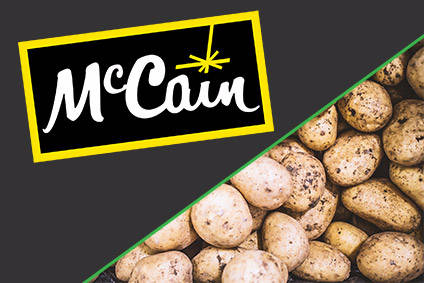 McCain Foods, the Canada-based frozen-food firm, is ploughing more money into a local French fry plant to add capacity.
The privately-owned business, considered to be the world's largest French fry manufacturer, is channelling CAD12m (US$8.9m) into the factory in its home town of Florenceville, New Brunswick, through its local subsidiary McCain Foods Canada. The funds add to the CAD65m invested in 2016/2017 to add a new potato production line.
McCain said the new funding will expand capacity at an exiting line serving retail and foodservice customers and will be completed in two stages through the early part of next year.
Local farmers are also expected to benefit, as McCain announced it will require an additional 400 hectares of potatoes.
Danielle Barran, the president of McCain's Canada division, said: "McCain French fries continue to be in high demand and we are investing in a strong and sustainable future. Investing in Florenceville, the birthplace of McCain, where we have long-standing relationships with employees, the community and with local potato growers always feels great."
It is the second investment in a North American plant announced by McCain this year. In July, it revealed $300m for its US processing facility in Othello, Washington. But a few months earlier the company also said it was closing a factory in Colton, California, producing frozen vegetables and fruit products.