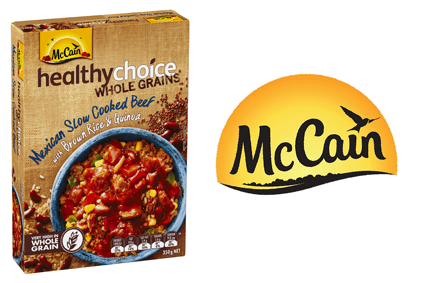 McCain Foods is rolling out a new line of frozen meals containing whole grains under its Healthy Choice brand in Australia and New Zealand.
The frozen food giant is targeting consumer interest in whole grains in the two markets with five meals that include ingredients such as brown rice and quinoa.
The range has being pushed nationwide in both markets after a limited test last year.
Mike O'Brien, director of marketing for McCain's business in Australia and New Zealand, said: "A lot of frozen healthy meals are heavily grounded in what's out, claiming either lower fat or fewer calories. Australians and New Zealanders are now more focused on what's in and are increasingly looking for good carbs and good grains."
The range of five meals have an RRP of A$6.49. McCain said the meals would be available in "all major Australian and New Zealand supermarkets soon".