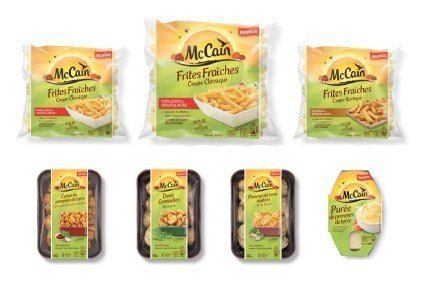 McCain Foods has launched seven products into the French market.
The frozen food giant, which has had a presence in France for over 30 years, has launched Frites Fraiches or Fresh Fried in Classic Cup, available as a 450g or 750g bag, or in Rustic Cup available in a 450g format priced between EUR1.99 (US$2.18) and EUR2.99.
It has also launched a potato puree product, cooked with milk butter and nutmeg, available at an RRP of EUR2.99.
McCain has also rolled three variants of the new oven-bake or fry potato cubes at an RRP of EUR2.59.
A spokesperson for McCain France said the new smaller-format, "easy-to-cook", products were created with smaller households in mind.
"This is a new challenge for McCain…With the size of our trays and the products themselves, we [are] targeting singles and small households."