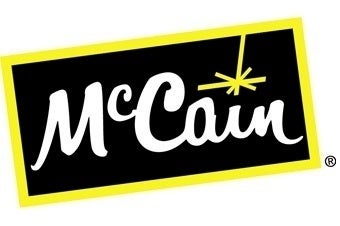 McCain Foods has announced plans to close its production facility in Grobbendonk, Belgium, with the potential loss of 123 jobs.
Production would be transferred 150km south-west to McCain's Lutosa site in Leuze-en-Hainaut, where continental European production of formed speciality potato products would be centralised, McCain said.
McCain acquired potato products supplier Lutosa from PinguinLutosa – now renamed Greenyard Foods – in 2013.
"The intention is to further develop the Leuze facility as the biggest production site for potato specialities in the world and the largest frozen potato facility within the McCain Group," the company explained.
McCain said production costs at Grobbendonk are 25% higher than at Leuze. "The site doesn't benefit from the competitiveness of an integrated manufacturing site producing both speciality products and French fries, precluding the optimisation of raw material sourcing, utilisation and transport cost." the company said. "In an integrated manufacturing site for example small potatoes graded out of the French fries manufacturing can be diverted to speciality production reducing costs and specific raw procurement needs. Grobbendonk is also an ageing facility and located in an urban environment without any possibilities for significant site expansion."
McCain insisted the situation was "increasingly unsustainable" because it has seen its market position in potato specialities "threatened", due to "recent competitive pressures".
"As potato specialities are part of McCain's strategic core business, McCain wishes to further strengthen its position in this category and increase its capacity to offer integrated product and service solutions to its customers. This is the basis for the intention to transfer the production of speciality potato products to the integrated site in Leuze."
The move will create 42 new positions in Lutosa, which will be offered to workers in Grobbendonk. McCain said that this would be done on a "voluntary basis" and added "management realises this is not an obvious choice" for the workers impacted.
The group has entered a consultation phase with workers and their representatives in order to attempt to "limit the impact of the restructuring".
McCain's operations in Belgium not directly linked to the production plant in Grobbendonk will continue, it added.