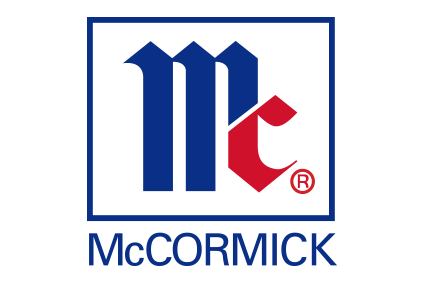 McCormick & Co., the US company behind brands including Lawry's, Schwartz and Ducros, today (29 March) posted higher first-quarter sales and earnings – and lifted its forecasts for annual net sales, operating income and earnings per share.
However, McCormick made no mention of its interest in UK group Premier Foods plc in its results statement.
For the three months to 29 February, McCormick booked a 2% increase in net sales to US$1.03bn. Excluding the impact of foreign exchange, sales were up 7%. On a constant-currency basis, sales from McCormick's consumer division grew 6%. Its industrial business saw sales rise 7%.
Operating income stood at US$129.1m, against US$93.7m a year earlier. Stripping out charges including restructuring costs, adjusted operating income was US$131m compared to US$122m in the first quarter of 2014/2015. Net income reached US$93.4m, versus US$70.5m the previous year.
"McCormick's first quarter results were a great start to fiscal year 2016," president and CEO Lawrence Kurzius said. "Each of our two segments achieved strong underlying sales increases driven by our growth strategy."
Adjusting its forecasts for the full year, McCormick said it now expects less of a negative impact from currency fluctuation. It projects sales will increase by 1-3%, up from an earlier forecast that gave a range of flat to a rise of 2%. McCormick now sees operating income growing 17-20% this year, compared to its previous estimate of growth of 16-19%. The company also said it projects earnings per share will fall between US$3.65 and US$3.72. In January, McCormick forecast annual EPS of US$3.62 to US$3.69.
The group reaffirmed its expected growth rates for sales, adjusted operating income and adjusted earnings per share, which exclude the impact of foreign exchange.
McCormick will discuss its results with analysts on a conference call at 08:00 ET.
McCormick first-quarter results by division
Consumer
Sales up 2% to US$633.8m. Excluding currency, sales rose 6%.
McCormick pointed to higher volumes and pricing actions
M&A in 2015 boosted constant-currency sales by three percentage points
Operating income up thanks to higher sales and cost savings
Industrial
Sales increased 2% to US$396.4m. Excluding foreign exchange, sales were up 7%.
Volumes, product mix and acquisition of Brand Aromatics helped sales.
Sales up in EMEA, down in Asia-Pacific.
Operating income higher, helped by higher sales, cost savings and added-value products.