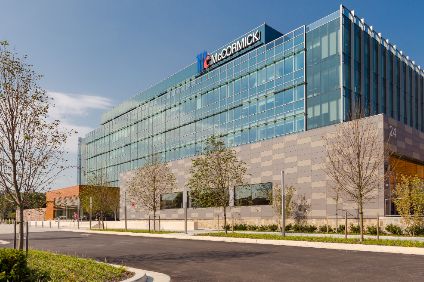 McCormick & Co., the US giant behind Lawry herbs and Frank's RedHot sauces, believes the surge in home-cooking sparked by Covid-19 is likely to persist.
Lawrence Kurzius, McCormick's chairman, president and CEO, reflecting how the virus has reshaped shopping habits, argued the changes caused by the pandemic, such as the spike in scratch cooking or the increase in buying food online, are "accelerations of trends that were either in place or were inevitable".
Speaking at the Reuters Food Chain Connect 2020 event, Kurzius said: "There's been a lot said about the change to consumer behaviours during the pandemic but, in fact, a lot of the changes are really accelerations of things that consumers were doing already.
"Consumers were already trending towards more cooking at home, especially younger consumers, millennials, Gen Z, they cook at home much more than their preceding generations did at the same age. The surge that's happened in terms of consumers cooking at home during the pandemic I think is just reinforced behaviours that consumers were already turning towards, so it's not as if they've been asked to do something unnatural and against what they want to do, so I think that that that makes it easier for that trip for that behaviour to persist."
McCormick is one of many packaged-food manufacturers to have seen sales through e-commerce channels grow this year. "The online shopping that has surged, consumers were already tending to shop more for food online than they had been," Kurzius said.
"This has been a strong growth area and really food was under-represented in terms of e-commerce and online. I think that it's hard to imagine long term consumers will shop for food any differently than they do for everything else, which means there has to be a huge online component. I think that the pandemic and the sheltering-at-home has probably accelerated e-commerce in food by three to five years. It's hard to see that turning back either. I think a lot of these behaviours that have emerged are accelerations of trends that were either in place or were inevitable."
As well as selling consumer-facing products through grocery retailers, McCormick sells to foodservice customers, a side of the business that, unsurprisingly, has been hit during the pandemic.
Kurzius said trading conditions in the US foodservice channel was mixed and the outlook for operators varied by type of establishment. He also pointed to company research that suggested consumers were remained reluctant to dine out this year and that indicated pessimism among operators in the sector.
"Many of our customers in that space are really challenged and I think have a very long road to recovery," Kurzius said. "For some of them it's been easy, those who have been able to pivot to a carry-out, take-out, away-from-premise consumption, like the quick-service restaurants, they're doing great and I'd say are in a full recovery mode from a business standpoint.
"Your white tablecloth restaurant in your neighbourhood who relies on a foodservice distributor and is not part of a large chain, all the way down to your neighbourhood sandwich shop, I think that those customers are really going to be challenged, especially as we get into this fall season. It's not just the lockdowns but it's the inclement weather coming also.
He added: "Our research with consumers says that over half of consumers cannot envision going to a restaurant for dine-in experience for the rest of this year and well over a third cannot envision even going to a restaurant for an outside dining experience. So, consumers are still very nervous and reluctant to go to a restaurant, even in the places where they can. We're also doing similar surveys with the restaurant operators themselves and I'd say that. well, nearly 50% of restaurant operators are saying that they are not sure that they can survive."
In September, McCormick published its financial results for the nine months to the end of August. Net sales rose 5.8% to US$4.04bn. Sales from McCormick's division increased 12.6%, with sales from its flavour solutions division, which includes its foodservice business, down 4.3%.
Operating income was $724.6m, against $658.5m a year ago. The company's nine-month net income was $546.7m, versus $489.3m a year earlier.