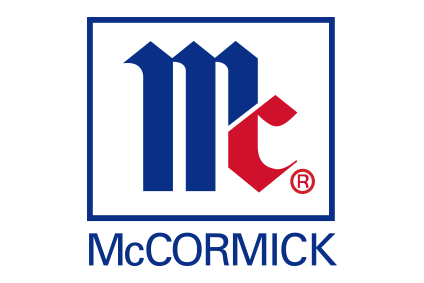 McCormick & Co. today (25 January) reported a set of "record" annual results, a year in which the US spice and sauces maker said it hit "each of our key financial targets".
The company booked a 17.6% rise in net income to US$472.3m for the 12 months to 30 November. Operating income grew 16.8% to $641m.
McCormick pointed to higher sales and $109m in savings. It also recorded lower "special charges" than in the previous year. Excluding those items, McCormick's operating income rose from $614m to $657m.
McCormick reported a 3% rise in sales to $4.41bn, a top line that included a three-point hit from exchange rates.
The company said its sales growth was "driven by product innovation, brand marketing support and expanded distribution", as well as "pricing actions" to offset higher raw-material costs.
McCormick also pointed to a two-point boost from M&A, including the impact of businesses bought during 2015 and 2016. The company did not disclose a figure for the change in its sales volumes, excluding M&A, year-on-year.
It did say the 3% rise in sales was "broad-based between the company's consumer and industrial segments, and with growth in each major region".
Lawrence Kurzius, McCormick's president and CEO, said: "We are proud of our performance in 2016 and believe we have good momentum heading into 2017."
In its current financial year, McCormick expects to see its sales increase by 3-5%. Excluding the impact of exchange rates, McCormick is forecasting growth of 5-7%. The company expects to achieve earnings per share of $4.02 to $4.10 in fiscal year 2017, compared to $3.69 in 2016. Adjusted earnings per share are expected to be $4.05 to $4.13, which is an increase of 7% to 9% from $3.78 in 2016 and includes an estimated two-point negative impact from currency changes.