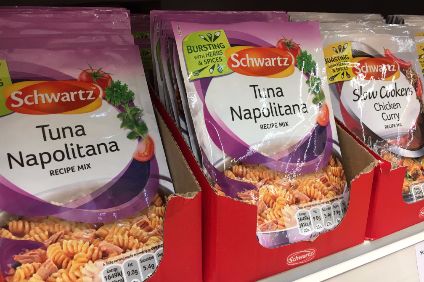 Spices and sauces giant McCormick & Co. has announced a commitment on the plastic the company uses in the packaging of its products.
The French's mustard and Schwartz herbs owner said today (30 October) all its plastic packaging would be "reusable, recyclable or able to be repurposed" by 2025.
This new announcement is an important extension of our efforts to reduce greenhouse gas emissions associated with our packaging carbon footprint," McCormick chairman, president and CEO Lawrence Kurzius said.
By 2025, McCormick is aiming to cut the company's packaging carbon footprint by a quarter.
Earlier this week, a number of major, international food manufacturers signed a commitment on plastic packaging under the auspices of UK-based charity The Ellen MacArthur Foundation and the United Nations.
Companies including Mars, PepsiCo and The Coca-Cola Co. are aiming to create a "new normal" for plastics, with targets that include the elimination of single-use packaging materials.