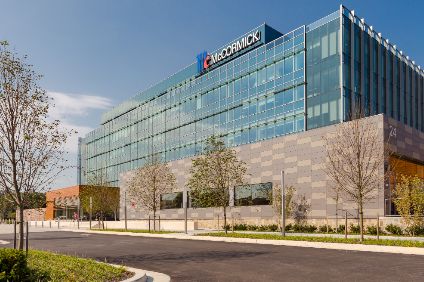 Spices and sauces maker McCormick & Co. is teaming up with technology giant IBM in the US to launch an artificial intelligence-enabled platform called One, which is due to roll out the first products with a meal range during the summer.
Tuscan chicken, bourbon pork tenderloin and New Orleans sausage will debut in mid-2019 as McCormick employs IBM's Research AI for Product Composition platform for product development and to create new flavours.
"Product developers across McCormick's global workforce will be able to explore flavour territories more quickly and efficiently using AI to learn and predict new flavour combinations from hundreds of millions of data points across the areas of sensory science, consumer preference and flavour palettes," according to a statement today (4 February) from Maryland-based McCormick.
"AI has enabled McCormick's product developers access to an expanded portfolio of flavour profiles that enhances their creativity. The new One platform was specifically developed to deliver family-favourite flavours with the ability to season both the protein and vegetable."
Lawrence Kurzius, McCormick's president and chief executive, explained: "McCormick's use of artificial intelligence highlights our commitment to insight-driven innovation and the application of the most forward-looking technologies to continually enhance our products and bring new flavours to market."