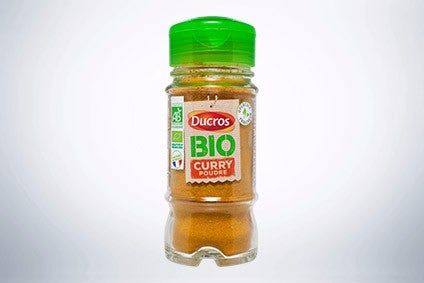 Mccormick & Co. has stepped up its presence in France's organic category.
The US food giant has added to the one Vahiné-branded organic SKU on sale in France and decided to take its Ducros brand – which so far had no organic products in its range – into the sector.
McCormick is now marketing ten Vahiné organic SKUs in France, with the new Ducros range comprising 12 products. The company plans to broaden the ranges, although it did not give a timetable for any further launches.
"The French are more and more attentive to what they eat and have developed new expectations about their health and well-being. Consumers have therefore become more and more demanding, looking for more tastes, new flavours and a certain well-being," McCormick said in a statement explaining the product development.
Citing Kantar data for 2016, the company added: "They want to take charge of their consumption. This is reflected in the enthusiasm for considered as healthier and more natural: in France, nine out of ten consumers buy organic and 78% consider organic is a solution to environmental problems."
The new products are being stocked in the organic aisles of French stores, away from where conventional Vahiné and Ducros lines are usually merchandised.
The line of Vahiné-branded organic dessert ingredients include raisins, powdered almonds and food gelatin.
The Ducros range includes thyme, curry powder and paprika.