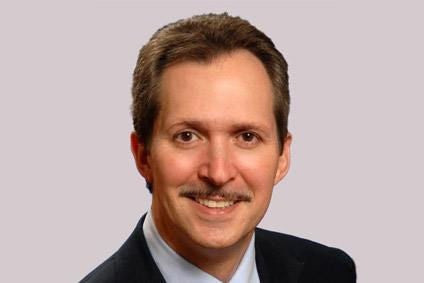 McCormick & Co. said Covid-19-related disruption to its foodservice operations in China will continue to have a "significant" impact in the second quarter, even as the US-based spices and sauces maker sees an upsurge across the group's direct-to-consumer platform.
Despite withdrawing full-year financial guidance yesterday (31 March), when McCormick reported a relatively weak set of first-quarter results due to issues linked with coronavirus, chief executive Lawrence Kurzius did later provide a smidgen of information on what the New York-listed business expects.
Addressing analysts on a post-earnings call, Kurzius said: "For the year, we expect lower China sales from the Covid-19 impact will reduce our total net sales growth by 1% to 2%". However, he reiterated earlier comments that the "impact in China cannot be extrapolated to the overall Covid-19 impact for the rest of the company".
Yesterday, McCormick reported first-quarter net sales dropped 2% to US$1.21bn, and were down 1% in constant-currency terms. "Both comparisons include a reduction to sales growth of 3%, compared to the first quarter of last year, related to the impact of the Covid-19 outbreak in China," it said.
Kurzius went on to inform analysts events in China during the second half of the first quarter were "extraordinary". He added: "While total McCormick sales follow a seasonal pattern, with the first quarter generally the lightest, the first quarter is typically our peak season in China."
The CEO said half of its sales in China come from the foodservice channel, which has seen a dramatic drop in demand due to government lockdowns, not just for McCormick but also for other food manufacturers operating in the out-of-home sector.
But, as more people eat at home, the retail side of McCormick's business is holding up, with an added benefit from its e-commerce channels, as some consumers prefer not to shop in-store.
Direct-to-consumer traffic in China increased four-fold in the first quarter, resulting in "triple-digit" sales growth for McCormick via the channel, Kurzius said. And it was a similar picture in the US and the Europe, Middle East and Africa region (EMEA).
"In the US, we're seeing increased traffic and sales as well. Our pure-play and direct-to-consumer sales have tripled in recent weeks," the CEO noted. "This is also true in EMEA, with direct-to-consumer sales tripling as well. We're making our products even more discoverable to consumers with increased support."
And consumers buying more than they normally would is also helping offset some of the negative impacts on McCormick's business amid "an incredible surge in demand from consumers stocking their pantries and cooking at home".
The CEO said scanner data shows sales across its US branded portfolio rose 65% in the week ended 15 March, "with all major categories up double- or triple-digits", and indications are that that number will rise to almost 90% for the most recent week.
"While we expect consumption will not continue at this extraordinary level, we do expect sustained growth from an increase in consumers cooking at home," Kurzius said.
He also alluded to the same scenario potentially giving McCormick some protection should the global economy slip into a recession as a result of the coronavirus crisis.
Kurzius said: "How ever the Covid-19 situation plays out, it's likely we're going to be followed by a recessionary period as well [when] historically we've performed well. Looking back at the 2001 and the 2008/09 periods, we've had strong growth in our consumer business. That's been a positive for us overall as a company."
Having withdrawn guidance for the year, Kurzius was pressed by one analyst on whether he would be happy to provide a shorter-term outlook.
"We're one month into Q2 and the changes and shifts have been so dramatic over just the last couple of weeks," he responded. "We don't normally give quarterly guidance, and we'd be even less comfortable doing so right now."
Amid the crisis, many packaged food companies with operations in retail and foodservice are adapting their business models to serve the supermarket channel, switching over out-of-home production where possible.
For McCormick that is possible because it has the "resources within those facilities", Kurzius said, adding that "we have a lot of flexibility". But he pointed out there are exceptions in terms of some plants, particularly a facility in Europe that he said only serves quick-service restaurants and foodservice.
"Demand is very, very slow there, and it's difficult to repurpose that," Kurzius said. "But generally speaking, we've got 118 facilities around the world; we have 49 production plants. They are all able to operate, and we're able to shift volume around to meet the current demand."