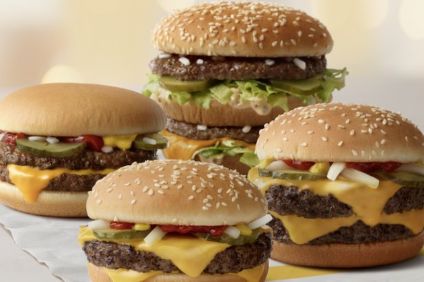 US foodservice supplier Golden State Foods has revealed that it plans to sell some of its distribution centres to supply company Martin Brower this year.
Negotiations are now taking place.
California-based Golden State is a food processor and distributor which supplies fast food giant McDonald's.
Discussions with Illinois-based Martin Brower are focused on nine of GSF's 27 distribution centres. The nine under discussion are part of 11 distribution centres serving McDonald's.
The company said said the sale would "support Golden State Foods' and McDonald's strategies for growth, efficiencies and excellent customer service".
It said the transaction would put it a very strong financial position to accelerate its strategy through reinvestment and potential acquisitions.
Golden State has been a food supplier to McDonald's for more than 65 years and a distribution partner for more than 50. It said it will continue to serve as a global manufacturer and distributor to McDonald's and to other food industry and retail customers throughout the world.
The company services more than 125,000 stores in 60 countries on five continents. Its core businesses include processing of liquid products, protein, produce and dairy and providing logistics services to the food industry.
Illinois-based Martin Brower is also a supplier to McDonald's – inventory products including paper napkins. Its relationship with the burger giant dates back to 1956 with deliveries to Ray Kroc's first restaurant in Des Plaines.