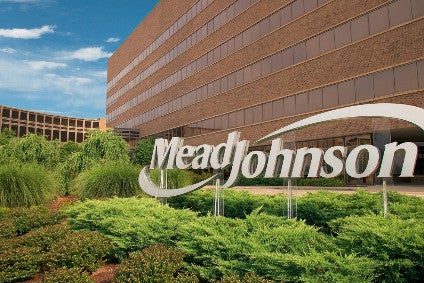 US-based infant formula business Mead Johnson has agreed to acquire spray drying and finishing capabilities from Australian food group Bega Cheese to strengthen expansion plans for the Chinese market.
Mead Johnson, set to be sold to UK FMCG giant Reckitt Benckiser, did not disclose the terms of the deal, which it said today (27 February) "builds on the long and successful relationship between the two companies". Bega has supplied ingredients to Mead Johnson since 2009.
Kasper Jakobsen, Mead Johnson's president and CEO, said: "We believe that supply chain flexibility is important in the paediatric nutrition category. This acquisition further strengthens our ability to protect and expand our growth in China by creating both additional capacity and the ability to adapt to a changing regulatory environment."
Jakobsen said: "In our drive to become even more consumer-centric, this move also enables us to better respond to evolving consumer preferences and to compete effectively in additional market segments in China."
The deal is expected to close in the second quarter of the year.
In December, Mead Johnson and Australian dairy group Murray Goulburn pulled the plug on their plans to work together in the Asia Pacific region.
Last spring, the businesses set out a partnership that would have seen formula products on sale in Asia Pacific in 2019. Enfamil owner Mead Johnson was to buy nutritional powders" from Murray Goulburn each year and the companies then played to market the formulas in the region, including in China.
Under the terms of the deal, Murray Goulburn planned to invest in its plant in Koroit in southern Australia to build a new nutritional powders facility. Mead Johnson was to have a nutritional packaging plant on the site.
Earlier this month, Reckitt Benckiser signed a deal to buy Mead Johnson for US$17.9bn, in a move aimed at strengthening the UK group's presence in emerging markets like China.
Bega reported an 8.2% rise in half-year profits last week, but sounded a note of caution on the second half of its financial year.
Bega, which supplies infant formula to a number of customers with product destined for both Australian and international markets, said in December there continued to be "strong consumer demand for infant formula in China and in other Asian markets".