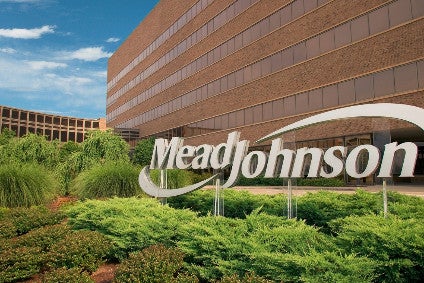 Mead Johnson insisted that its performance in China improved in the fourth quarter despite a year-on-year drop in revenue.
The infant formula maker booked a decrease in sales for fiscal 2015, with revenue declining to US$4.07bn versus $4.4bn in the previous year. Sales gains in Europe and North America were offset by ongoing decline in Asia and Latin America.
While Mead's year-on-year sales performance in China fell on an increased promotional spend the company, which hit problems in China in the third quarter, said that trends in the market are improving thanks to the contribution of recently-launched imported products.
Kasper Jakobsen, CEO, commented: "Our two biggest businesses in China and the United States both posted sales above the levels experienced in the third quarter." On a constant currency basis sales in Asia in the third and fourth quarters were down 11% and 10% respectively. On a reported basis, however, sales in the region dropped 15% in both periods.
Lower sales were reflected in earnings pressure. Full year EBIT dropped 5.2% to $936.2m. 2015 net earnings fell to $653.5m, down from $719.8m.
Looking to 2016, Mead said expects full year constant dollar sales to be in a range of 0-2%. "We view 2016 as a year of transition as we invest heavily in reshaping our portfolio in Chinaand boost investment in new channels there," Jakobsen said. "We expect sales growth to accelerate in the second half of the year reflecting the phasing of growth initiatives and investments."