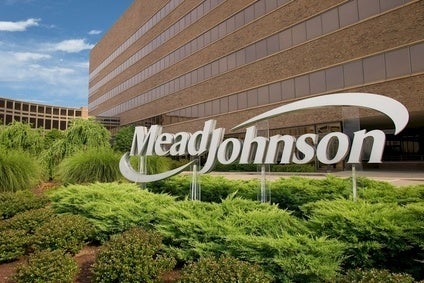 Cuts estimates for FY net sales and EPS
Q3 sales drop
Cautions challenges in emerging markets to run into 2016
Mead Johnson, the US-based infant formula group, today (22 October) lowered its forecast for its 2015 sales and earnings, a year CEO Kasper Jakobsen described as "challenging on several fronts".
The company's reappraisal of its expected financial results came as the Enfamil maker reported lower third-quarter net sales and net earnings.
Mead Johnson estimates its full-year GAAP earnings per share to be in the range of $3.15 to $3.25. In July, the group forecast EPS of $3.56 to $3.71.
The lower forecast comes amid pressure on sales and due to $25m in charges Mead Johnson expects to book in the fourth quarter from moves to try to grow the business.
The company expects its sales to fall 7-8% in 2015, or by 2-3% when excluding the impact of foreign exchange on the numbers. Three months ago, Mead Johnson estimated its top line would be down 2-4% – or fall in a range of being flat or up 2% when stripping out currency fluctuation.
Sales in the three months to the end of September dropped 10% to $977.5m, hit by lower revenue in Asia and Latin America. On a constant-currency basis, sales were down 4%.
EBIT fell 7% to $226m, with net earnings down 17.3% at $155.2m.
"Our most recently completed quarter was more challenging than we had anticipated," Jakobsen admitted. "However, we are delighted with the continued strength of our North American and European businesses, as well as encouraged by the early feedback on our new initiatives in China."
Nevertheless, he added: "We have adjusted our expectations for full-year 2015 and expect near-term challenges in our emerging market segments to linger into 2016."