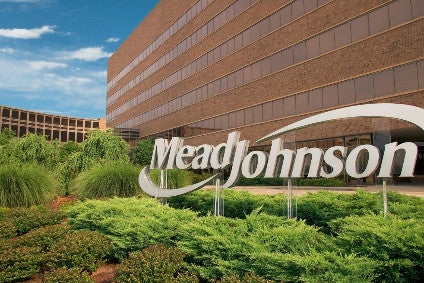 Mead Johnson, the US infant formula producer, today (28 April) claimed to be seeing progress in its performance despite reporting lower first-quarter sales and earnings.
CEO Kasper Jakobsen said the Enfamil maker had seen "a sequential improvement in our underlying business" in the three months to the end of March, compared to the last three months of 2016.
Year-on-year, first-quarter net sales dropped 12% to US$962.1m. Stripping out the impact of foreign exchange, net sales were down 6%. Mead Johnson said net sales on a constant currency basis and excluding its business in Venezuela declined 4%.
EBIT slid 47% US$150.1m. Without the impact of currency fluctuations and an asset impairment in Venezuela, EBIT was down 10%.
Reported net earnings stood at US$72.7m, compared to US$207.4m.
Mead Johnson's bid to find savings to invest in its business. Selling, general and administrative expenses decreased 15%. Mead Johnson's investment in advertising and promotion was up 5%, as the company backed the launch of products and its business in China.
The company reaffirmed its forecast for net sales, on a constant-currency basis, to be flat to up 2%. On a reported basis, Mead Johnson estimates its net sales will fall 4-6%.
"While the economic climate outside the United States is less favourable than it was a few years ago, we are confident in our strategy. We are particularly encouraged by the progress we are making on reshaping our China business and on bringing down our global operating expense base," Jakobsen said.