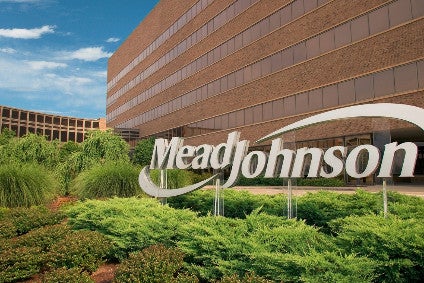 Mead Johnson is rolling out an infant formula in Czechia and Slovakia said to help children with a "severe" allergy to cow's milk protein.
The US group has teamed up with Ewopharma, a Switzerland-based distributor of nutritional and pharmaceutical products in central and eastern Europe, to launch Nutramigen Puramino.
"This highly-specialised formula is not only proven to be hypoallergenic and support normal growth but it also contains DHA, which contributes to the normal visual development in infants," Hans Peters, the vice president and general manager of Mead Johnson's European business, said.
Mead Johnson said the formula "manages severe allergy symptoms by utilising amino acids, the individual build blocks of protein, versus dairy protein in a hypoallergenic, nutritionally complete and iron-fortified formula".
Alain Staub, the chairman and CEO of Ewopharma, said the company "specifically focuses" on "innovative products for niche indications and health conditions with high unmet medical need". He said the agreement on Nutramigen Puramino was the first time Ewopharma had offered "a feeding solution for babies with severe cow's milk allergy".
In the US today, Mead Johnson said today (26 January) its underlying net sales – its top-line number excluding the impact of exchange rates – could decline in 2017.
The forecast came alongside the announcement of Mead Johnson's 2016 results, which included lower sales and earnings.