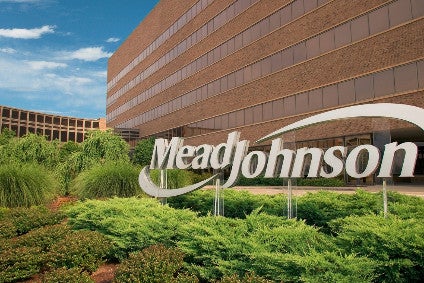 US infant formula firm Mead Johnson has announced the launch of "premium-priced" brand Enfinitas in China.
A line of products is expected to hit the market over the coming weeks.
Mead Johnson said Enfinitas is "specifically customised" for the Chinese market. Manufactured in the Netherlands, the product contains lactoferrin and milk fat globule membrane (MFGM) – both of which are naturally present in breast milk and "known to provide structural and functional benefits to infants", Mead Johnson said.
Kasper Jakobsen, Mead Johnson's president and CEO, added: "Over time, we expect this product to strengthen our competitiveness in the fastest-growing segment of our category in China."
Mead Johnson has this month been the subject of fresh takeover speculation. Financial blog Betaville claimed Mead Johnson was working with banking advisers following expressions of interest in the business. Nestle and Danone reportedly lodged interest in the company, the blog said.
When contacted by just-food, a Mead Johnson spokesperson said: "As a matter of policy, we do not comment on marketplace speculation or rumour."
A spokesperson for Nestle said: "We never comment on market rumours or speculation."
At Danone, a spokesperson said: "We are not commenting on this subject."