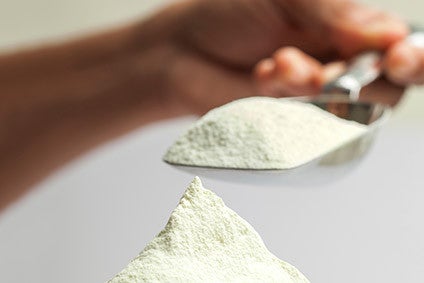 US infant formula producer Mead Johnson and Australian dairy group Murray Goulburn have pulled the plug on their plans to work together in Asia Pacific.
Murray Goulburn said today (5 December) the companies had "mutually agreed" to end the "framework agreement" they had set out in March.
Seven months ago, the businesses set out a partnership that would have seen formula products on sale in Asia Pacific in 2019. Enfamil owner Mead Johnson was to buy nutritional powders" from Murray Goulburn each year and the companies then played to market the formulas in the region, including in China.
Under the terms of the deal, Murray Goulburn planned to invest in its plant in Koroit in southern Australia to build a new nutritional powders facility. Mead Johnson was to have a nutritional packaging plant on the site.
The deal was struck while Gary Helou was Murray Goulburn's managing director. He resigned weeks later after Murray Goulburn issued a profit warning and a cut to the price it would pay for milk from its suppliers.
David Mallinson, Murray Goulburn's interim CEO, said today: "Mead Johnson views MG as a valued partner and we continue to have an excellent relationship with them. As part of this relationship, we intend to continue to explore new ways to work together. MG remains committed to developing a leading B2B nutritionals business for all export markets and we will continue to assess the best possible way to invest for future growth in this business."
Alongside the announcement of the planned tie-up with Mead Johnson in March, Murray Goulburn also said it had struck a new "long-term" deal to supply Indonesian nutritional product maker Kalbe with dairy powders for use in products including infant lines.
The deals with Mead Johnson and Kalbe were to support Murray Goulburn's plans to invest at its Koroit site. In October, Murray Goulburn revealed it was weighing up its plans to build a nutritional powders plant at its site in Koroit.
Murray Goulburn said today it is to review its strategy for its investment in nutritionals to ensure it "is maximising value for its suppliers and owners, whilst exercising discipline with MG's capital".
The company added: "Approximately 90% of MG's existing nutritional sales are destined for markets outside of China and MG's supply agreement with Indonesia's Kalbe Nutritionals remains in place."