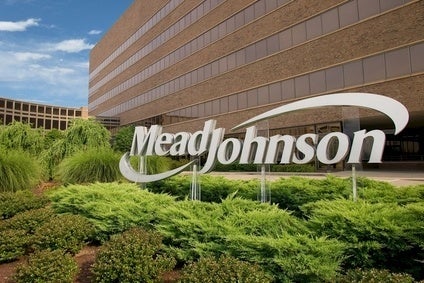 US infant formula group Mead Johnson today (23 April) reported higher first-quarter profits, helped by price increases, lower dairy costs and a fall in its tax rate.
The Enfamil maker booked net earnings attributable to shareholders of US$207.4m, or $1.02 per diluted share, in the first quarter of 2015, compared to $202.4 million, or $1 per share in the first quarter of 2014.
Mead Johnson pointed to higher gross margins, boosted by price hikes and a fall in dairy input costs.
However, the company's EBIT fell to $285.2m from $291.2m a year earlier thanks to the impact of foreign exchange and the timing of promotional campaigns. Mead Johnson's bottom line was boosted by its lower tax rate year-on-year.
Net sales slid 1.7% to $1.09bn, hit by currency fluctuations on a business that generates 70% of sales outside the US. Constant-currency sales were up 3% as pricing offset flat volumes.