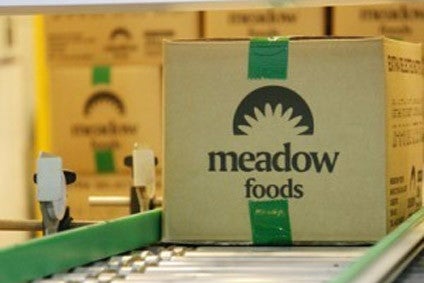 Meadow Foods, a UK dairy cooperative, is moving into the plant-based category and is spending GBP4m (US$5.01m) to build a dedicated facility on its existing production site in north west England.
Work on the factory in the city of Chester started in January and manufacturing is set to begin toward the end of the year. It will produce milk, cream, yogurt, and custard for the retail and foodservice channels, as well as the "industrial" sector, a spokesperson confirmed, with plans to expand to plant-based sour creams, soft cheeses and mousse.
Chief executive Mark Chantler said: "We're excited to be developing our capabilities and capacity to manufacture a range of plant-based products that extend the strength and depth of our product portfolio. This decision is in direct response to consumers who are choosing to make lifestyle changes and purchase new and innovative products as well as demand from our customers for high quality, valued-added plant-based ingredients.
"Dairy remains core to our business and we will continue to explore strategic investments, partnerships and acquisitions that extend the range of quality products we are able to offer our customers, allowing us to offer complementary products alongside our dairy range."
Meadow Foods has four production facilities, with the other three located in Peterborough, Holme-on-Spalding Moor and Dolgellau, Wales, where it manufactures value-added ingredients and processes around 550 million litres of milk a year.
The co-op said it has been developing the plant-based range for more than 12 months using a blend of oats and rice. Last year, Meadow Foods acquired Nimbus Foods, which manufactures decorations and toppings for the bakery, confectionery, dairy desserts, ice cream, snacks and cereals sectors from its base in Dolgellau.