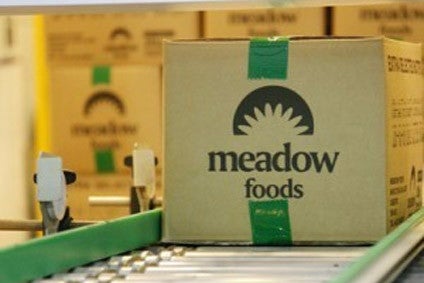 UK independent dairy Meadow Foods has secured a strategic investment from Paine & Partners, that the company said will support growth through organic expansion and acquisitions.
Meadow Foods was founded in 1992 by executive chairman Simon Chantler and partner John Pickering and the group now generates a turnover in excess of GBP400m (US$531m). Following the deal, the Chantler family will remain a "substantial shareholder" and the Pickering family will exit as owners of the business. There are no plans to alter the executive management or business structure, the company said.
"This investment represents a new and exciting phase in the continued development of our business and will open new avenues of opportunity for all of our producer partners, customers and employees," Chantler said.
Paine & Partners is a US-based investment firm specialising in the food and agribusiness sectors.
Dexter Paine, chairman, CEO and a founding partner of Paine & Partners, said the group believes the investment will enable Meadow Foods to step-up its growth. "In Meadow Foods, we are making a strategic investment in an industry leader that we believe is poised for continued growth," she said. "We see opportunities to drive growth both organically by increasing production, enhancing capabilities and expanding into new product lines and markets, and through strategic acquisitions that leverage the company's supply network and customer relationships."