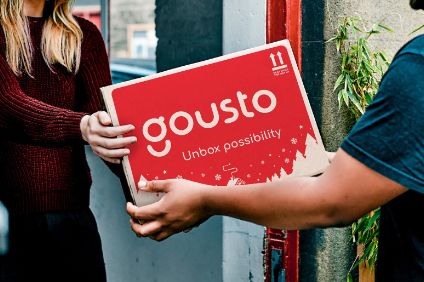 Meal-kit company Gousto has raised GBP30m (US$37.7m) from a consortium of investors as the UK-based business seeks to secure a bigger share of the growing recipe box market.
Wandsworth, London-based Gousto said the latest funding round led by Perwyn takes its investment since its inception date in 2012 to GBP100m, with the family-owned private-equity firm joining other investors Unilever Ventures, BGF Ventures, MMC Ventures, Canaccord Genuity and British fitness coach and television presenter Joe Wicks.
The company said it will use the funds to "evolve its technology proposition" and will hire 140 associated workers by 2022, building on its current 80-strong London-based team. It will also continue to invest in automation to enable more orders to be made via artificial intelligence.
Timo Boldt, chief executive and Gousto's founder, said: "Today's funding from Perwyn is testament to the complete confidence in our ability to do this. In the busiest of worlds, consumer shopping behaviours are rapidly changing. We are relishing the next stage in Gousto's evolution, investing in innovative technology to allow us to offer the most choice, the most varied delivery options, the best quality meals, that arrive in the shortest lead time, for the lowest price."
In January, Gousto secured GBP18m with contributions from Unilever Ventures, the venture capital arm of the Anglo-Dutch consumer goods giant, Hargreave Hale, BGF Ventures, MMC Ventures, and Angel CoFund.
Andrew Wynn, the founder and managing partner at Perwyn, added: "We are delighted to be making this investment and joining the exciting journey that Gousto is on. We have been highly impressed with Timo and the team's entrepreneurial drive and demonstrated success to date. We believe the company will go from strength to strength by bringing new and innovative ways for consumers to prepare and eat healthy, fresh and delicious meals at home."