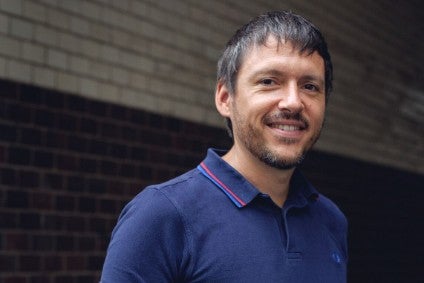 Meal-kit start-up Marley Spoon plans a public offering in Australia to raise as much as AUD70m (US$53m) to support its continued growth.
Marley Spoon was launched in Germany in 2014 by Fabian Siegel and Till Neatby. It provides subscription-based meal kits to over 110,000 active customers in Australia, the US, Austria, Belgium, Germany and the Netherlands.
The IPO comprises CHESS Depositary Interests over ordinary shares in the company priced at AUD1.42 each, according to a statement. The offer closes on 14 June and Marley Spoon expects to list on the Australian Securities Exchange (ASX) on 2 July with an indicative market capitalisation of AUD200m.
Chief executive Siegel said Marley Spoon was established in Australia in June 2015, with the country now accounting for 37% of its revenues and a third of its total employees.
Current management and other existing investors, including Rocket Internet and Lakestar, will retain all of their current holdings, which will represent approximately 66% of Marley Spoon.
The company also said it has made some executive appointments to its supervisory board: independent chairman Deena Shiff; independent directors Pat O'Sullivan and Kim Anderson; and Christoph Schuh, a partner at Lakestar. Its management board comprises CEO Siegel and CFO Julian Lange.
Marley Spoon has manufacturing facilities in each of the regions in which it operates. In June 2016, the company partnered with television personality and cook Martha Stewart and Sequential Brands to launch Martha and Marley Spoon. And in March, it debuted Dinnerly, a venture the company calls a second-tier, low-cost meal-kit brand.
Chairman Shiff said on behalf of the supervisory board that she was pleased to offer shareholders the opportunity to invest in an "innovative global company".
She added: "Fabian and the team have taken a deliberate and considered approach to market entry and investment. In our next phase of growth, and with the benefits of capital raised via the IPO, Marley Spoon is focused on growing its customer base and improving the efficiency of its operations to enhance its market position and delivering sustainable growth for its shareholders."
In terms of the CHESS Depositary Interests (CDI) – a security used by the ASX that allows international companies to trade on the local market – the offering comprises an institutional portion, an allotment for brokers and a "chairman's list offer". They have been jointly underwritten by Canaccord Genuity and Macquarie Capital.
However, there is no public offering of the securities.