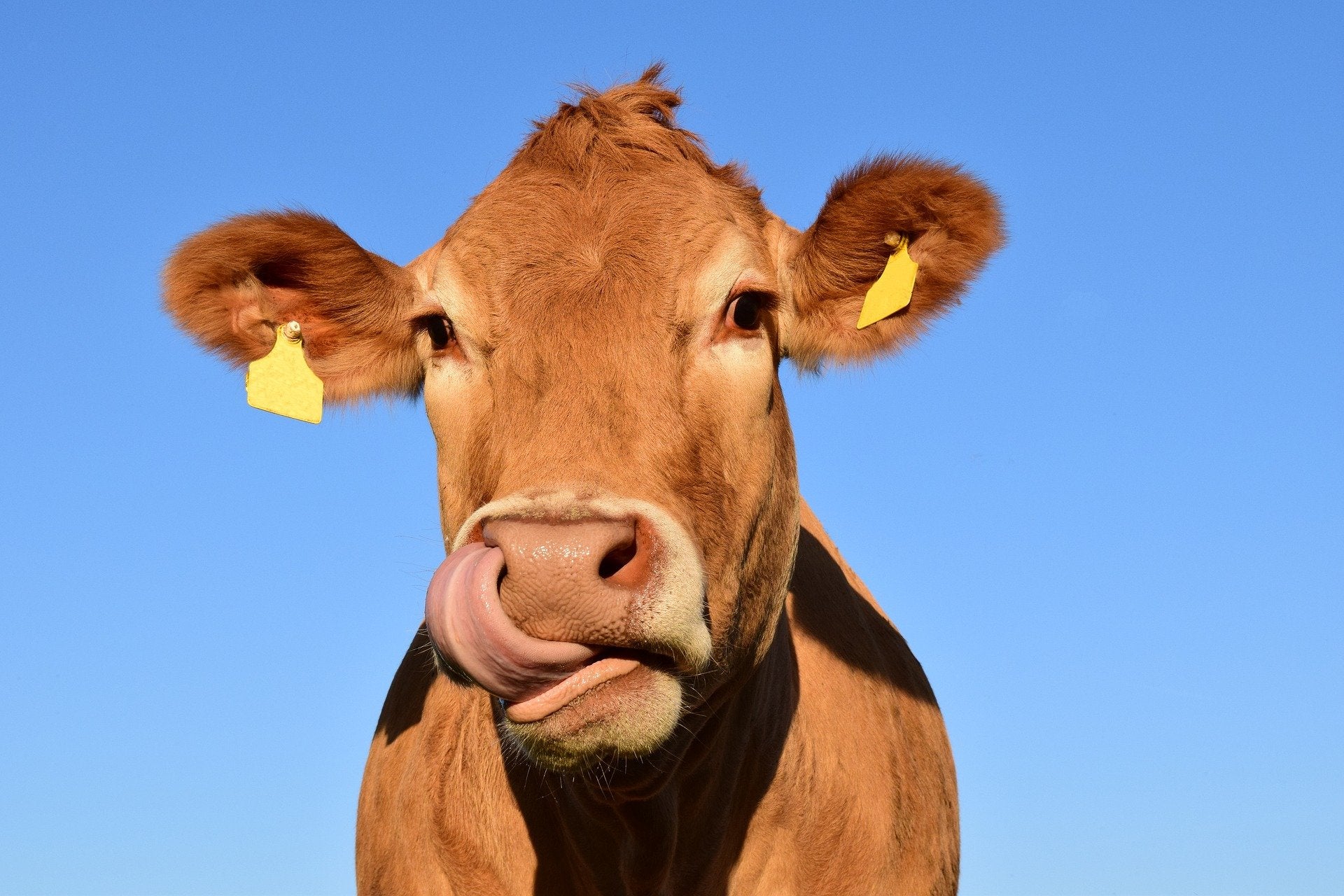 A campaign group says global meat and dairy companies need to put more intensity behind tackling methane gas emissions if the world is to limit climate change.
The Changing Markets Foundation has ranked 20 companies in terms of resourcefulness in addressing so-called CH4 emissions from livestock within the framework of cutting greenhouse gas emissions in the supply chain. But none achieve a 50% methane performance score, with Nestlé sitting at the top of the tree with 34.6% and Danone second at 30.2%. It is downhill from there, ranging from 18.8% to zero, with France's Bigard rooted at the bottom below Japan's Itoham.
Criticisms in the group's 'Blindspot' report include to varying degrees: a failure to set "ambitious" goals to cut CH4 emissions and implement measures, a lack of general commitment and reporting within the GHG umbrella, and underinvestment toward the cause. The Changing Markets Foundation recommends governments set targets to encourage more reactionary measures.
"While many public debates and policy actions concentrate on reducing carbon dioxide, the rapidly shrinking time frames for action mean that we also must focus intensely on methane, which is a more potent GHG over the short term," the group said. "A rapid reduction in methane emissions may provide opportunities to slow the rate of warming, allowing a window for more fundamental changes in society to take place."
Within the context of the Paris Agreement to limit global warming below 1.5°C as world leaders gather in Glasgow for the highly anticipated COP26 summit, the Foundation added: "Our planet's precious climate system is on the verge of irreversible disruption.
"Although the livestock sector is by far the largest contributor of human-induced methane emissions, our report reveals that both the biggest meat and dairy-producing countries – with some of the highest methane emissions – and the largest meat and dairy corporations are oblivious to the problem."
Changing Markets said only Nestlé, Danone and US dairy co-op Dairy Farmers of America set targets that include scope 3 emissions.
Nestlé responded by highlighting efforts the world's largest food company is undertaking in its climate roadmap.
"Our ambition is to halve our emissions by 2030 and achieve net zero by 2050 at the latest. The roadmap contains information on Nestlé's scope 1, 2 and 3 emissions for all greenhouse gas emissions, including carbon dioxide and methane.
"Two thirds of Nestlé's greenhouse gas emissions stem from the production of food ingredients. Reducing emissions from agriculture —including dairy and livestock ingredients—is crucial to achieving our net-zero target."
The Foundation noted 18 of the 20 companies had made at "least some investment" in plant-based and cultured-meat alternatives. And, on another positive, it said Nestlé, France's Danone, Japan meat group NH Foods and Dutch dairy firm FrieslandCampina "provided complete and credible emissions estimates".
However, all the other companies, including meat processors JBS in Brazil and US-based Tyson Foods, "were found to either make incomplete reports or, in the majority of cases, no reports at all", Changing Markets added.
Danone said in a statement: "Danone has committed to achieve net zero emissions across its full value chain by 2050, covering all GHG emissions including methane, from the farms where we source our ingredients to the end of life of our products.
"As dairy represents 50% of our carbon emissions, it is a top priority and opportunity. We are determined to support the global effort to decarbonize dairy farming and reduce methane emissions from livestock – within in our supply chain and beyond."
The Alpro plant-based dairy brand owner explained its approach, making reference to regenerative agriculture practices that are emerging in the food system to maintain soil health.
"We report on methane emissions and convert them into carbon dioxide equivalent, in line with Global Warming Protocol. Although we don't have specific methane reduction targets, methane is included in our ambition to be net zero by 2050, as well as reduction targets to halve our carbon emissions intensity by 2030 for our full value chain.
"Methane reduction is an integral part of our regenerative agriculture approach. We are investing in programmes to help farms transition to regenerative agriculture practices that reduce methane and other GHG emissions."
Of the companies featured in the Changing Markets report, only Nestlé, Danone, FrieslandCampina, Tyson Foods and JBS had responded to Just Food with comments at the time of writing. Vion declined to provide a response.
FrieslandCampina said: "In the past decade, we have worked tirelessly on a set of goals to build a better future for generations to come and we have achieved a lot both as a company and as a cooperative.
"We have implemented a carbon footprint monitor that measures greenhouse gas emissions on each and every individual member dairy farm. We also built the world's first tool that helps our farmers calculate the impact of sustainability measures aimed at, for example, improving biodiversity. In that way we measure and reward the many achievements of our member farmers."
Other companies ranked in the 'Blindspot' report not already aforementioned were: Fonterra, Arla Foods, Cargill, Marfrig Global Foods, Danish Crown, Canadian dairy group Saputo, US meat processor OSI, Chinese dairy giant Inner Mongolia Yili Industrial Group and Lactalis.
Tyson said it aims to achieve net zero by 2050 across its global operations, including scopes 1-3, with an interim reduction goal of 2030.
"A key step towards net zero is to update our baseline emissions by the end of calendar year 2023 to align with limiting global temperature rise to 1.5℃. Our target to reduce greenhouse gas emissions 30% by 2030, was approved by the Science-Based Target initiative in 2018.
"Tyson will work with partners to identify and build on the existing net zero pathway, focusing on investments, renewable energy, land stewardship, deforestation, manure management, farm energy, feed, fertilizer, enteric methane and external partnerships."
JBS is aiming for net zero by 2040 and is "working on defining clear KPIs for our decarbonization strategy". It added the company cut scope 1 and 2 emissions globally by 19% from 2017 to 2020, and 9.2% for its South American operations in the five years to 2020.
The Brazilian firm said: "A scope 3 emissions assessment plan is under construction, which will include the analysis of all sources of emissions in the beef value chain in Brazil. This includes deforestation and land use, enteric emissions from livestock production and pasture quality, including assessment of soil carbon fixation.
"As for the specific issue of methane transfers from the bovine chain, it is a sectorial challenge, in which there is still a lot of misinformation and a lack of conclusive studies. JBS is already working on several fronts to mitigate this."
Changing Markets said: "The analysis shows a lack of leadership and commitment on the part of the world's largest dairy and meat companies. Without prompt and radical commitments from key methane emitters, emissions from livestock will put pledges to keep temperature rises below 1.5°C by 2030 in jeopardy."