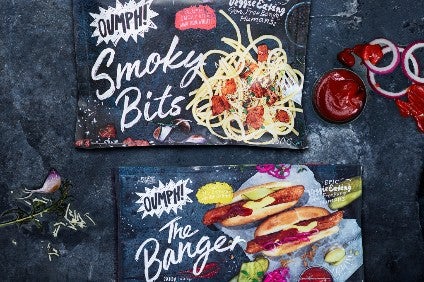 The Livekindly Collective, the owner of brands including Oumph, Fry's and LikeMeat, is eyeing expansion in the US after raising more funding.
Some US$135m has been secured from Zurich-based investment fund Blue Horizon Corporation, as well as a syndicate from Asia led by private-equity firm Trustbridge Partners and global investment organization EQT, along with ingredients group Griffith Foods.
In a statement, Livekindly said the "majority" of the proceeds will be used to increase capacity and "accelerate the 2021 nationwide US launch of portfolio brands The Fry Family Food Co., LikeMeat, and Oumph". The brands are available in markets in Europe, Africa and Australia.
Some of the funds will also be used to develop new products, including plant-based chicken and eggs.
"Global consumer demand for plant-based meat alternatives is growing rapidly, creating a meaningful opportunity for investors, and our focus on chicken alternatives addresses a massive global need," Livekindly CFO David Knopf, the former Kraft Heinz executive who joined the business earlier this year, said. "Our plans to accelerate business growth not only meets the demand of consumers for healthier and more environmentally friendly products, but also creates an attractive investment opportunity behind a purpose-driven business model."
Livekindly said the new cash meant it had raised $335m this year.
Known until earlier this year as Foods United, Delaware-based Livekindly has had Blue Horizon Ventures as a principal shareholder since its formation and a number of food industry executives at its helm, including former Unilever man Kees Kruythoff, who is chairman and chief executive.