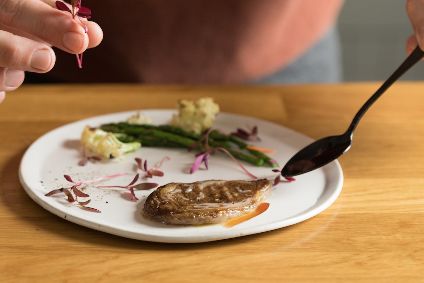 Brazilian meat processor BRF is teaming up with cell-cultured start-up Aleph Farms to market the Israeli firm's products in the South American country.
A memorandum of understanding has been signed by the two parties to develop cultivated meats using Aleph Farms' proprietary technology platform BioFarm, along with an "exclusive" distribution agreement in Brazil.
"BRF is ready and charged to play a leading role in this food revolution and be an active participant in one the greatest industry transformations of this generation," Lorival Luz, the CEO of BRF, said in a statement.
BRF said the tie-up is part of its 2030 vision announced in December aimed at tripling sales through valued-added growth areas such as plant-based proteins and ready-meals, both domestically and internationally, while continuing to produce and market real meat.
"This partnership will strengthen the generation and diversification of businesses to meet the growing demand of customers for a greater variety of meat-based products," BRF noted. "Besides the commercial potential of cultivated meat in the Brazilian market, such a partnership will also strengthen the commitments with sustainability, innovation and food safety adopted by the two companies."
Aleph Farms' co-founder and CEO Didier Toubia said in a Facebook post Brazil is a strategic market for the company, which was established in 2017.
"This new partnership advances Aleph Farms' strategy to integrate into the existing ecosystem as part of our go-to-market plans," he continued. "Leveraging the expertise and infrastructure of leading food and meat companies will drive a faster scale-up of cultivated meat and eventually lead to a broader positive impact. We are convinced that shared values are the key to a successful long-term partnership."
Aleph Farms unveiled a prototype for its first "beef steak" product in Singapore last year when it noted the start-up hoped to launch commercially in 2021.
A spokesperson for Aleph Farms confirmed the company hopes to have its pilot manufacturing plant up and running later this year, with a "soft launch" planned for its debut product for the "end of next year".
The agreement with BRF is not limited to any specific products, and is "about building the foundations of our go-to-market strategy and plans for Brazil," the person added.
The deal marks a further expansion for Aleph Farms. In January, it announced an alliance with Mitsubishi Corporation to develop lab-cultivated meat products in Japan.