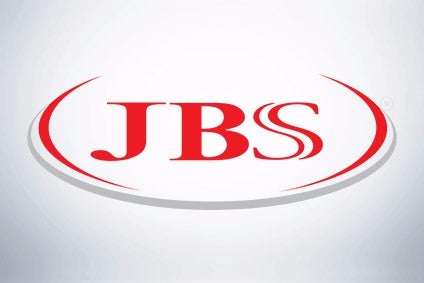 JBS, the Brazil-based meat processing giant, posted a profit for the fourth quarter of 2016 – after running up a loss for the first nine months – but saw its sales slide during the last chunk of the year.
The company booked a net profit of BRL693.9m (US$219.4m) for the three months to the end of December, which compared to a net loss of BRL275.1m in the final quarter of 2015, when the group filed hedging and restructuring expenses.
The fourth-quarter profit followed a nine-month loss of BRL317.9m, a period when higher financial costs and tax expenses, including a deferred tax charge weighed on JBS's bottom line. For 2016 as a whole, JBS generated a net profit of BRL376m, versus BRL4.64bn in 2015.
JBS posted a fourth-quarter operating income of BRL990.1m, compared to an operating loss of BRL176.7m a year earlier. The Moy Park owner's annual operating income stood at BRL436.4m, against BRL7.88bn in 2015.
The group's fourth-quarter net revenue fell 11.7% to BRL41.63bn amid declining sales from US poultry arm Pilgrim's Pride, from its South American beef and hides arm JBS Mercosul and from domestic poultry and pork business Seara. Annual net revenue was up 4.6% at BRL170.38bn.
"This was a year where we focused on consolidating recent acquisitions and implementing our strategy to generate value through the expansion and diversification of our portfolio of value-added products, while enhancing the recognition of our brands in each of our business segments and global regions," CEO Wesley Batista said.
"For 2017, we are optimistic about the performance of our global operations. Our strategy remains focused on growth, supported by an increase in our portfolio of high value-added products with well-known brands, and our high standards for food safety and quality in all of our global regions."
Alongside JBS's results, the company announced it had moved to expand its business in the US through the acquisition of bacon and deli meats business Plumrose USA from Danish Crown, the Denmark-based meat cooperative.