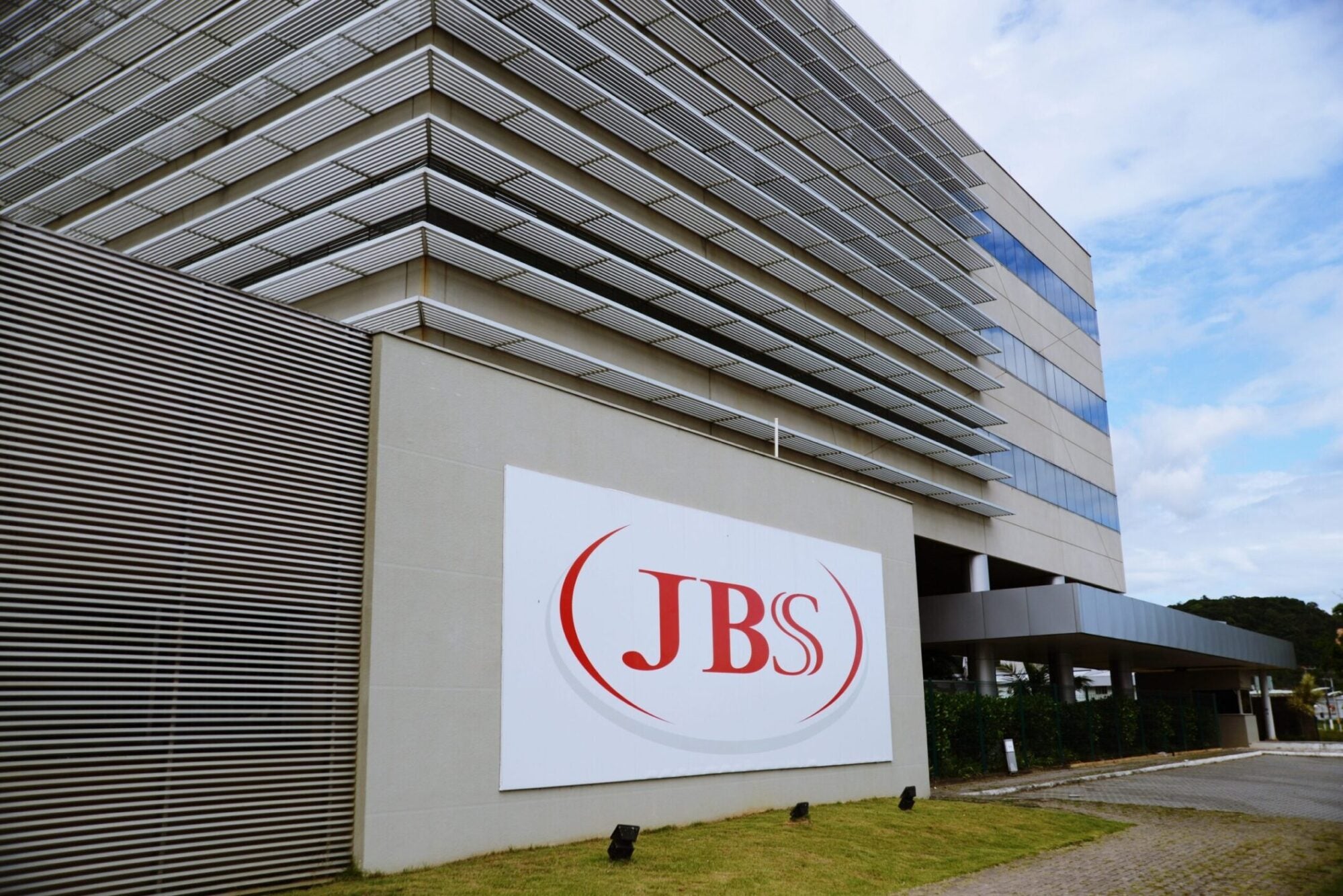 JBS, the world's biggest beef business, has been accused of "greenwash" over its efforts on emissions achieving net zero.
According to sustainability non-profit The Institute for Agriculture and Trade Policy, the Brazil-based meat giant increased its emissions by 51% in five years.
The US advocacy group said JBS's emissions rose substantially from 280.2 million metric tonnes (mmt) in 2016 to 421.6mmt in 2021.
The study used the UN Food and Agriculture Organization's so-called GLEAM model, which calculates greenhouse gases the body says are specific to the livestock sector.
In its report, put together by the DeSmog website and environmental group Feedback, the Institute for Agriculture and Trade Policy (IATP) said the number of cattle in JBS's supply chain increased by 54%, pigs by 67% and chickens by 40%.
Last year, JBS announced a commitment to achieve net-zero greenhouse gas emissions by 2040. The company has pledged to cut its "global Scope 1 and Scope 2 emission intensity" by at least 30% by 2030 against a base year of 2019. At the time, JBS claimed to be "the first major company in its sector to set a net-zero target".
However, the IATP said JBS last year told the Carbon Disclosure Project its "emissions intensity actually increased by 30% between 2019 and 2020".
The IATP called on "JBS's investors and customers to divest and stop sourcing" from the company. It added: "JBS continues to make climate claims to investors, even as the company massively increases its emissions. In 2018, we estimated that JBS's emissions were roughly half that of oil majors such as BP, Shell or ExxonMobil. Our updated emissions estimates clearly show the harm being done by empty net-zero announcements."
The study was also cited in a report by US-based environmental NGO Mighty Earth, which also urged investors to divest from JBS, customers to cease buying from the processor – and on the group to "disclose its emissions fully – both direct and indirect – including carbon dioxide, nitrous oxide and methane".
JBS says it is carrying out work to benchmark and review its direct and indirect emissions across Scopes 1, 2 and 3 of emissions.
It also disputes the figure published by the IATP of a 51% rise in its emissions.
In a statement provided to Just Food, JBS said the claims published this week include "flawed methodology and grossly extrapolated data to make misleading claims, including the use of our processing capacity to estimate our emissions".
It added: "Attainment of our ambitious net-zero target is our number one priority and we are concertedly working with globally recognised leaders in this area including the Science Based Targets Initiative to benchmark, agree and audit science-based emissions reduction targets across Scope 1, 2 and 3. We have been transparent about the timelines required to do this as we lead the transition of our industry and will be providing updates as we complete each stage of our journey."
Just Food analysis: The challenges facing food manufacturers on Scope 3 emissions
Just Food guide: The road to net zero – Big Food's emissions pledges