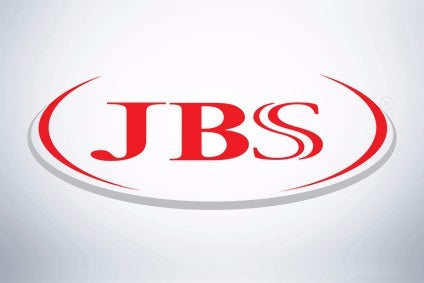 Brazilian meat giant JBS has reportedly been ordered to pay a fine by a local court in respect to damages related to employees following a Covid-19 outbreak at its beef plant in São Miguel do Guaporé in the country's Rondonia state.
The fine amounts to BRL20m (US$3.6m), Reuters reported having seen the court documents late last week. The news agency quoted comments from labour prosecutor Priscila Schvarcz, who said "the damages ruling was related to workers' contamination in São Miguel do Guaporé…and marks the first victory for the plaintiffs since labour prosecutors started suing the company last year over a lack of adequate health protocols".
According to Reuters, the plant was said to be the main source of a Covid-19 outbreak last May when the facility was ordered closed by a local judge.
It is not the first time JBS was ordered to close a plant because of coronavirus. Last year, the company was instructed to shutter a site in Passo Fundo in the southern state of Rio Grande do Sul and another in Ipumirim in the state of Santa Catarina.
In the ruling dated 14 March, Labour Judge Edilson Cortez ordered JBS to pay damages and an additional BRL20,000 to cover costs related to the proceedings, Reuters said, adding that the company declined to say whether it would appeal the decision.